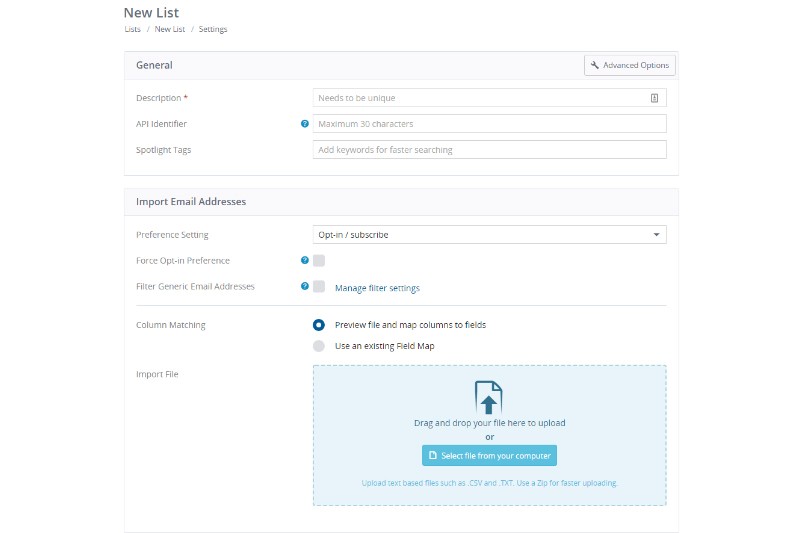 Create contact list & Import subscribers
After successfully creating your first list, simply import your subscriber list. It is possible to add individual emails, import from a CSV file and also bulk upload via our import field.
There are several import options to keep your subscriber list as clean as possible. There are also different actions which allow you to subscribe users to different lists.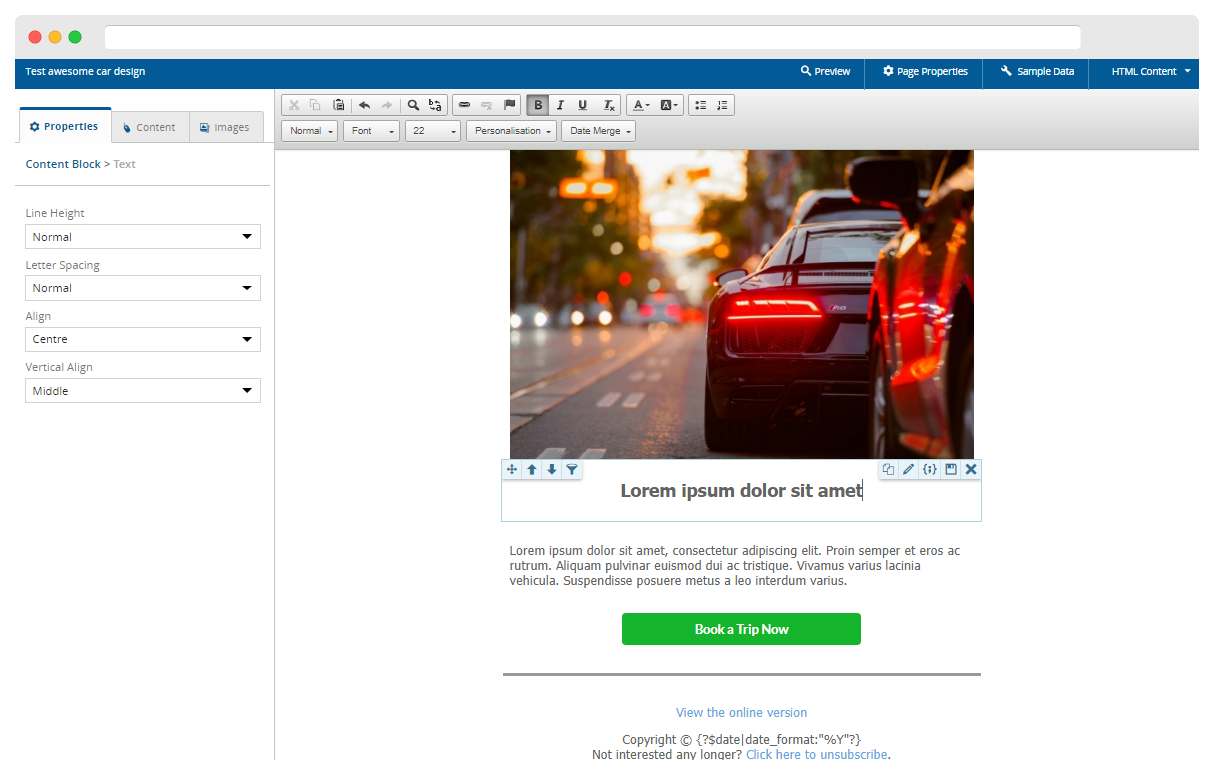 Design, import or use our template builder
Getting started with your first newsletter, simply import or user our existing templates to get your started.
The new newsletter builder will assist with live editing of your newsletter.
All templates are desktop and mobile friendly. Use the inbuilt personalization tags to send personal greetings to your subscribers.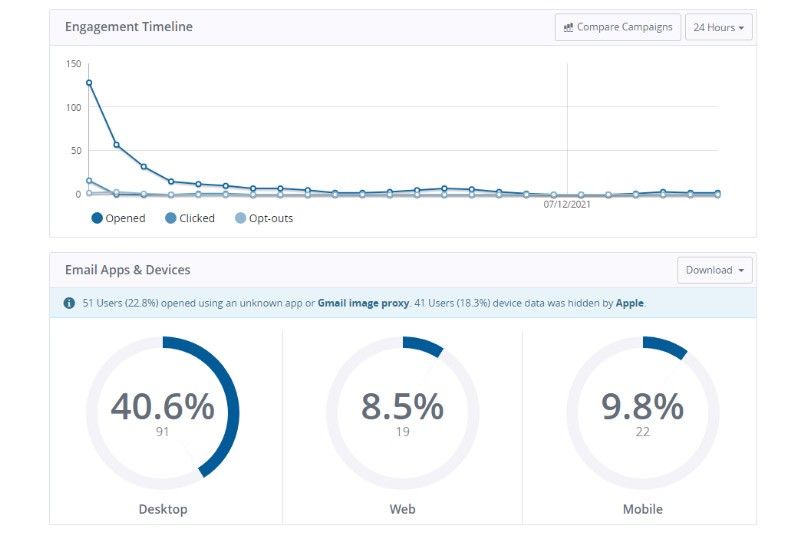 Measure the success of your Newsletter campaign
At a glance, you can see the number of opens, clicks, forwards, unsubscribes and bounces of every email campaign you send. Looking further, and you'll discover the most popular subscriber locations and email clients in use.
Each campaigns can also be tracked in Google Analytics, while you are also able to get statistics on subscribers locations, and which email clients are being used.